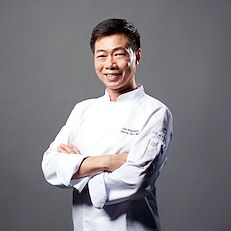 Chan Wing Kwong
Executive Chinese Chef
Chan Wing Kwong
Executive Chinese Chef
A veteran with more than three decades of culinary experience in prestigious Chinese restaurants in Hong Kong and Singapore, Chef Chan helms the Chinese kitchen at Yan Ting with his distinctive mastery. Born and raised in Hong Kong, Chef Chan has been honing the art of Cantonese cuisine through sound culinary techniques that allows the essence of traditional Cantonese cuisine to shine.
With a penchant for highlighting the natural flavours of quality ingredients, Chef Chan's culinary prowess lies in the "breath of wok" (commonly known as wok-hei), a perennial cooking technique that depicts the hallmarks of an outstanding Cantonese Chef through science, art and skill.
Sally Chan
Restaurant General Manager
Sally Chan
Restaurant General Manager
Adopting a service style that is poised yet personable, Restaurant General Manager Sally Chan leads the service team with refined hospitality where the experience at Yan Ting is all about being anticipative and personable in its service delivery to all diners.
A core member of the team since Yan Ting first opened, Sally strongly believes in tailoring the experience to each guest by building rapport and attunes herself to their likes and preference. As a leader to her team, she cultivates an intuitive culture of service and works closely with Executive Chinese Chef Chan to elevate the Cantonese fine dining scene in Singapore.