FINE CANTONESE CUISINE
Yan Ting owes its inspiration to the Ming Dynasty, when authentic Chinese culinary art flourished. The words 宴 (Yan) 庭 (Ting) translates as an Imperial courtyard for a lavish banquet, where royalty and influential diners meet for a feast befitting their importance and stature.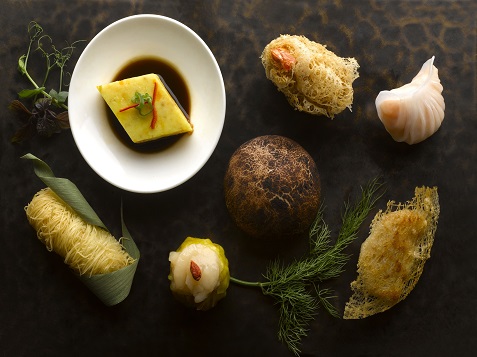 DIM SUM BRUNCH
Be enthralled by delectable dim sum delights during brunch on weekends and public holidays with an enhanced experience. Savour refined Cantonese creations and complete the experience with complimentary flow of beverages including exquisite champagne; perfect for cherished gatherings with friends and family.
THE ART OF PLATING
BRAISED ABALONE
Lunch (Daily)

12:00 NOON - 2:30 PM

Dinner (Daily)

6:30 PM - 10:30 PM

Weekend Dim Sum Brunch (Saturdays, Sundays & Public Holidays)

First Seating: 10:30 AM - 12:30 PM

Weekend Dim Sum Brunch (Saturdays, Sundays & Public Holidays)

Second Seating: 1:00 PM - 3:00 PM