INVITING TRADITION, ARTISANAL INDULGENCES
EXQUISITE MOONCAKES PRESENTED BY YAN TING
This Mid-Autumn Festival, indulge in Yan Ting's delightful variety of masterfully-handcrafted snow skin mooncake creations and traditional baked mooncake assortment.
DECADENT SNOWSKIN MOONCAKES
A returning favourite is the Pure 'Mao Shan Wang' Durian Indulgence Snow Skin Mooncake (S$118+ per box of 8), featuring rich luscious chunks of the premium-grade majestic tropical fruit, exuding robust flavours and alluring aromas.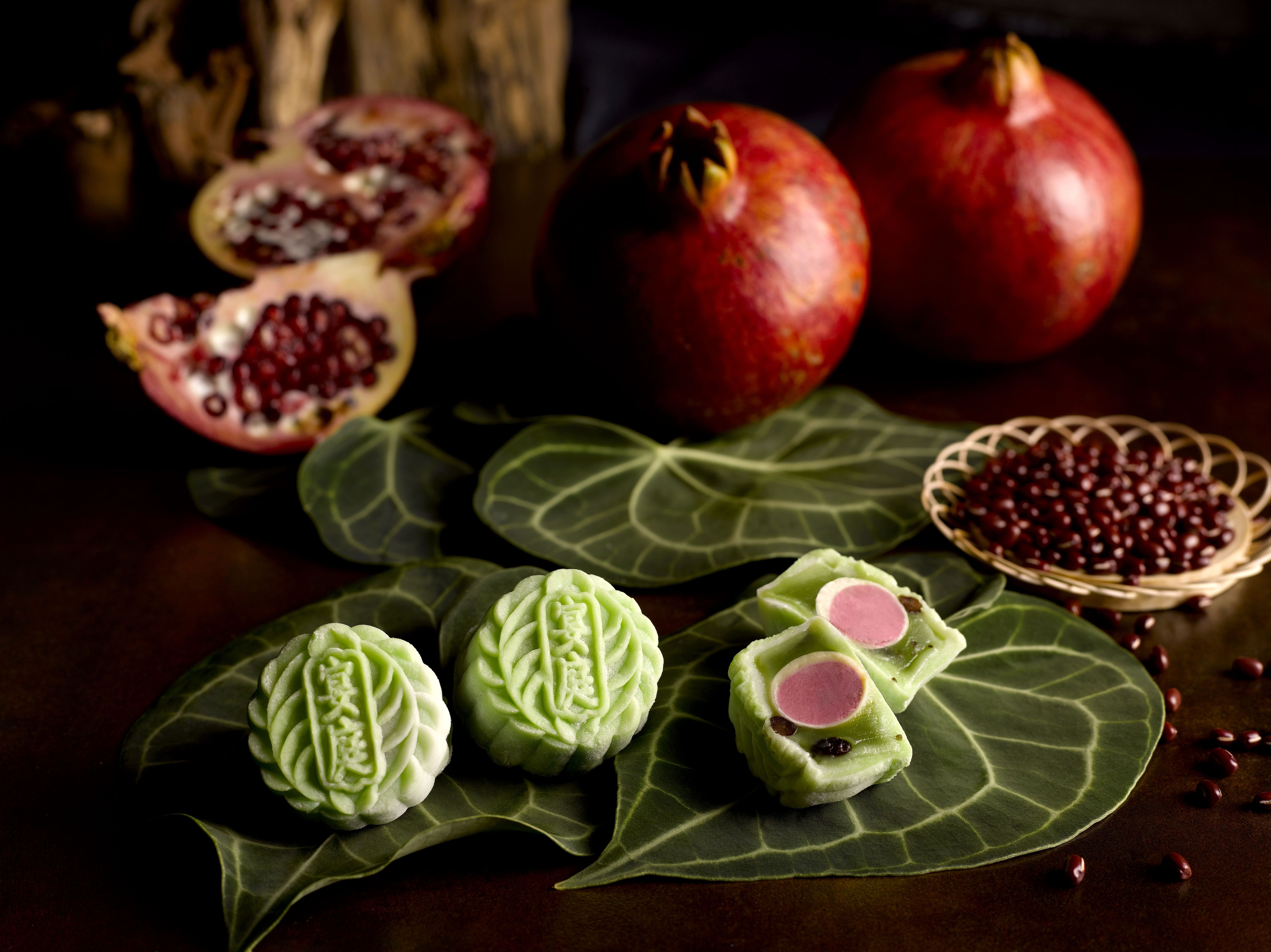 Making a debut is the Pomegranate Truffle with Red Bean Chendol Paste Snow Skin Mooncake (S$75+ per box of 8), surprising the taste buds as one sink their teeth into the snow skin mooncake to unveil the citrusy flavour of pomegranate that balances the sweet red bean chendol paste. This introduction is a delightful marriage of an uplifting burst of flavours and a myriad of beautiful contrasting colours.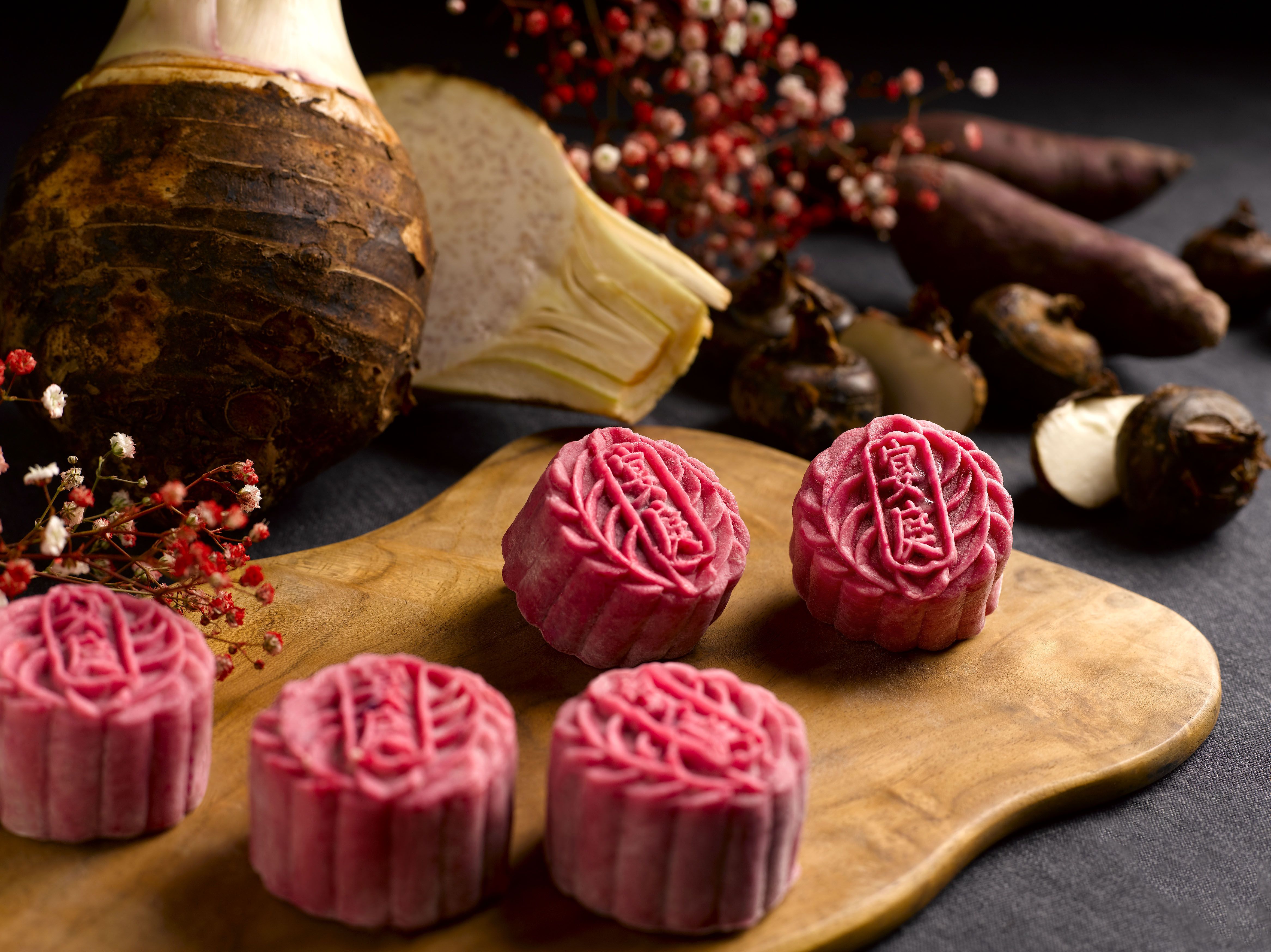 Another enticing introduction is the Purple Sweet Potato with Water Chestnut and Salted Yam Paste Snow Skin Mooncake (S$75+ per box of 8), which features time-honoured ingredients of well-loved Cantonese desserts. This mooncake is a lightly sweet combination that is enhanced with water chestnut bits, making it a heavenly mélange of familiar Chinese aromas from the first bite.
Gourmands will also relish the additional flavour - Portuguese Custard Paste Snow Skin Mooncake (S$73+ per box of 8), which will win the hearts of salted egg yolk lovers. Infused within this yellow hued snow skin is a fragrant and smooth mixture, a touch of sweet and salty, that lingers on the palate.
Also a new creation is the Salted Peanut Truffle with Black Sesame Paste Snow Skin Mooncake (S$75+ per box of 8) - a savoury-sweet mooncake indulgence infused with black sesame paste that highlights the salted peanut encased within a milk chocolate truffle, which is a sublime union of flavours.
TRADITIONAL BAKED MOONCAKES
Yan Ting's gold-hued mooncake signatures like the Baked Mooncake with White Lotus Paste and Single (S$76+ per box of 4) or Double Yolks (S$79+ per box of 4) continues to grace this Mid-Autumn Festival.
The highly sought-after White Lotus Paste with Assorted Nuts and Yunnan Ham Baked Mooncake (S$79+ per box of 4) will delight gourmands who fancy the delightful textures and crunch. The Reduced Sugar White Lotus Paste with Macadamia Nuts Baked Mooncake (S$72+ per box of 4) is also available for those seeking healthful indulgences.
Mooncake lovers can also relish the White Lotus Paste with Four Yolks (S$108+ per box of 4), an addition to the baked assortment.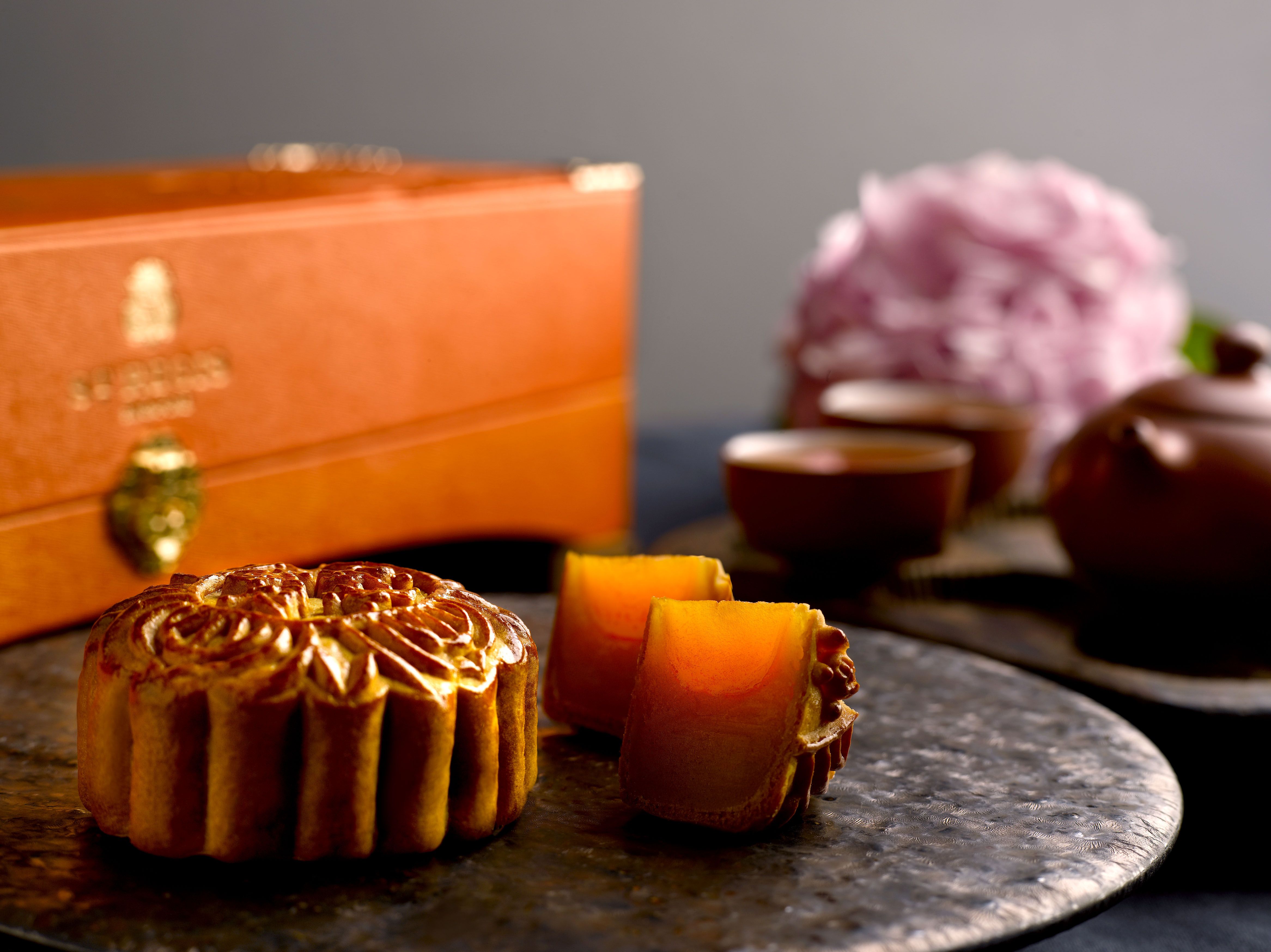 Yan Ting continues to afford guests with exquisite gifting options during this festivity. Bestow the most-cherished elders and respected business associates with premium gift sets like the Eight Treasures Assorted Snow Skin Mooncakes Premium Gift Set (S$148+ per box) or Four Traditional Baked Mooncakes Premium Gift Set (S$168+ per box). Each gift set is complemented with premium-grade Pu-Erh tea and a beautifully designed teapot set.
This year, both the lavish gift set and regular mooncake boxes, decked in bright orange hues, are specially designed to serve as storage options for cherished mementos or treasured watches and jewellery.
RETAIL INFORMATION AND PRIVILEGES
For more information and mooncake enquiries,
please call Yan Ting at +6563419643, or email yanting@stregis.com.
Lunch (Daily)

12:00 NOON - 2:30 PM

Dinner (Daily)

6:30 PM - 10:30 PM

Weekend Dim Sum Brunch (Saturdays, Sundays & Public Holidays)

First Seating: 10:30 AM - 12:30 PM

Weekend Dim Sum Brunch (Saturdays, Sundays & Public Holidays)

Second Seating: 1:00 PM - 3:00 PM